4th NATIONAL WORKSHOP
Urban Technology Network Project of Interreg II C - CADSES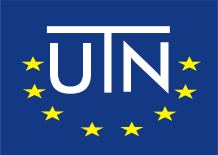 October 26 2000 - Council Room, Commune of Bari
Tecnologies, informations and infrastructures for urban areas and security
A new leadership of local authotities for urban safeity
and the contribution of new technologies

Workshop Proceedings




Ministero dei
Lavori Pubblici


Regione Puglia
The workshop "Technologies, information and infrastructures for urban areas and security" has been realised within the circuit of the participation of the Region Puglia to the activities of the UTN project (Urban Technology Network), financed by the European Union through the initiative of INTERREG IIC CADSES, with the co-financing of the Ministry of Works.
In particular, the workshop has been organised by Tecnopolis Csata, subject actuator of the UTN project on behalf of the Region Puglia, with the collaboration of the Commune of Bari.
CONTENTS
PREFACE
FIRST SECTION - CITY SECURITY AS A LIFE QUALITY ELEMENT: NEW PROBLEMS
Introduction
S.E. Giuseppe Mazzitello, Prefect of Bari
The National Operative Programme (PON) "SECURITY"
Giuseppe Maddalena, Top Manager of State Police, Secretariat Director of the Operative Programme "Security for Southern Italy Development"
Security: outlines for a new strategy of fighting criminality and new models of protection of collectivity
Francesco Malvano, Questor of Bari
Bari and the city Networks
Mario Cucciolla, Director General of the Commune of Bari
Security and Privacy
Antonia Ambrosi, Office of the Guarantor for the Protection of personal data
Living in secure cities: the projects about city security
Silvio Ciappi, University of Siena - Cristiana Panseri, University of Milan
Telematic "Piazze" in the 8.000 Italian communes: an infrastructure of public utility and system country at security service in the information society age
Giuseppe Silvi, President of the Association Telematic "Piazze"
SECOND SECTION - TECHNOLOGIES SUPPORT TO CITY SECURITY POLICIES
Introduction
Annamaria Annicchiarico, Manager of Tecnopolis Csata S.c.r.l.
Technologies for cities management and control
Francesco Cava, Datamat Ingegneria dei Sistemi S.p.A.
Informative instruments for urban territory knowledge and monitoring
Vito Di Gennaro, Tecnopolis Csata S.c.r.l
The integration of security systems at citizen disposal in security public system
Claudio Orsi, Beghelli S.p.A
Urban communications infrastructures: the re-use of the block 47 inside the historical centre
Danilo Diomede, Laboratorio di Quartiere s.r.l.